Share
There have been many lists showing the fittest cities in America but lately, with obesity becoming a lethal epidemic worldwide, it's even more important to think about which cities may be succeeding in health, and which ones are not. The majority of this list was compiled from multiple fitness and heath sources, the main one being TIME magazine. The fittest cities in America may just encompass one of the places you want to raise your future family, or possibly even consider moving your family there now. We can't sit in ignorance or oblivion wondering what those citizens are doing right and what the rest of us are doing wrong. So here they are: the 11 fittest cities in America!
---
1

Minneapolis-St. Paul, Minnesota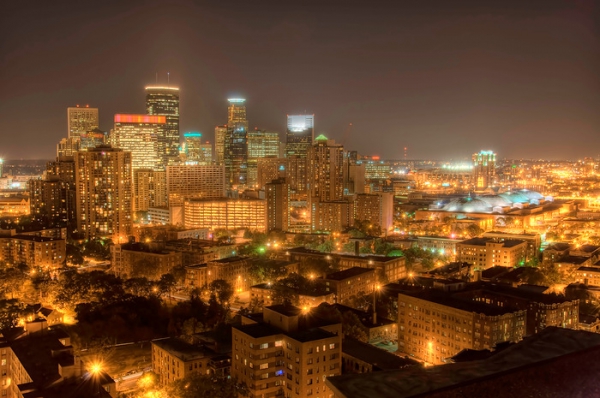 Who doesn't love the twin cities? At first I thought because these are essentially two cities together, that's why their fitness stats are through the roof. But maybe that's just my simple-minded thinking in trying to understand the fact that New York is not on this list! Nevertheless, people from Minnesota seem to exercise (Ha, no pun intended!) a variety of factors to keep their city on the list of the fittest cities in America, one of them being that they have easy access to fresh foods from farms not far outside the city! For example, dairy can be inundated with hormones that can cause many health problems, especially weight gain. But lucky for twin city residents, they have fresh dairy products right at their fingertips. I guess this part of America really does have the best cheeses.
---
2

Washington, District of Columbia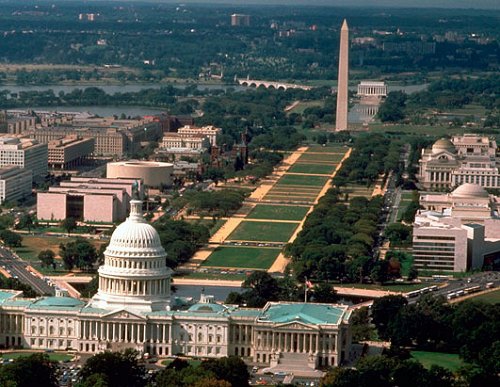 The capital city of our great nation, and apparently it's the capital of fitness too. It's hard to pinpoint what exactly residents of Washington, D.C do that classifies them as one of the fittest cities in America. My theory is that all the tourists from around the world come together to make up a fairly healthy population. It's that or the lunches in Congress are made up of only salads and clean foods. Regardless, the warm weather and historical side of this awesome city make that reason enough for me to pick up and move here; the icing on the cake is that I'll have jogging buddies to race through the capital with.
---
3

Portland, Oregon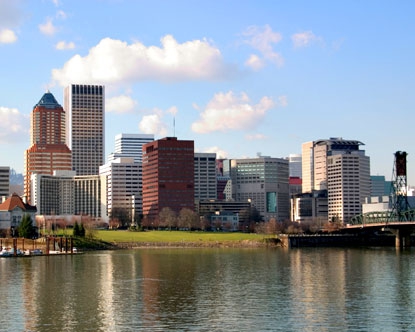 Well some people might think this one is just completely out of left field, but to me, I'm almost shocked I didn't guess it before. Portland is definitely one of the fittest cities in America because of the healthy lifestyles many residents promote. Oregon is filled with health food farms which, again, are easily accessible to city residents, and the land is mountainous in some areas, making it a daily workout for people to get through. And even in the most urban areas, owning a significant amount of land is not uncommon.
---
4

San Francisco, California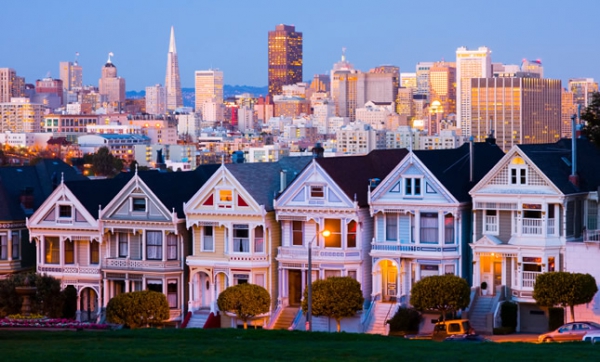 If you're going to San Francisco, be sure to wear some flowers in your hair! All the '60s music fans out there must recognize that line from the groovy golden oldie one-hit-wonder. Well maybe it's the trolleys, or the running clubs pacing through the hills of downtown, but San Francisco made it on this list of fittest cities in America at proud number four. I love that it always feels like spring out here and I noticed the overall morale of the people living here seems to be rather positive and optimistic. Is it the sun? It's that they are all healthy! As you know if you eat healthy and exercise regularly, your emotional health will stabilize, if not increase in a positive direction. So soak up the art, the sun, and those darn hills.
---
5

Denver, Colorado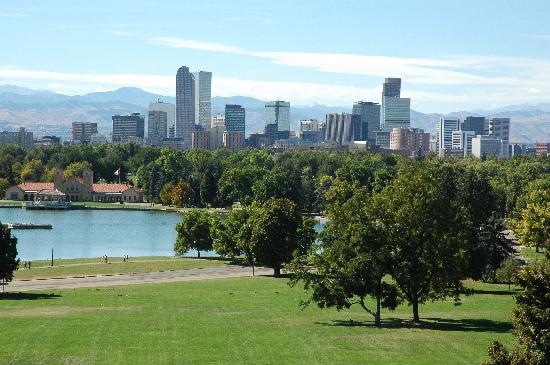 It's the skiers, right? Well besides Denver, Colorado, being one of the highest crime ridden cities in America for years, its citizens have managed to earn recognition as one of the fittest cities in America. And rightfully so, as it seems many residents encourage others to maintain a healthy lifestyle, so I guess it's the camaraderie? As someone who has struggled personally with science and research in school I can't give you an exact answer behind why Denver is the 5th fittest city in America, although I still think it's the skiers. Nevertheless, enjoy the mountains and fresh air, maybe you will even be inspired to live a healthier lifestyle just by being in an urban setting surrounded by nature.
---
6

Boston, Massachusetts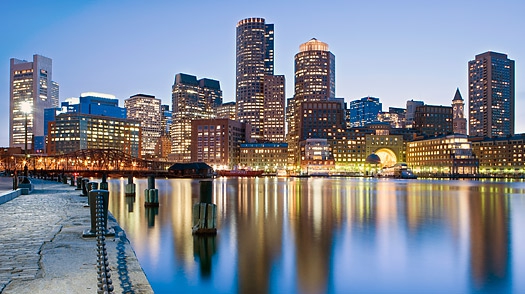 Yet another one of the fittest cities in America steeped in history and tradition. During my visit to Boston I was able to walk the entire city in only one day. Many New Yorkers think of it as a miniature friend of our city, but most will agree that Boston has its own charm and excitement. Maybe the Red Sox and Yankees will always have a crazy rivalry but I hate to say it, Boston will always win when it comes to measuring up the fittest cities in America.
---
7

Sacramento, California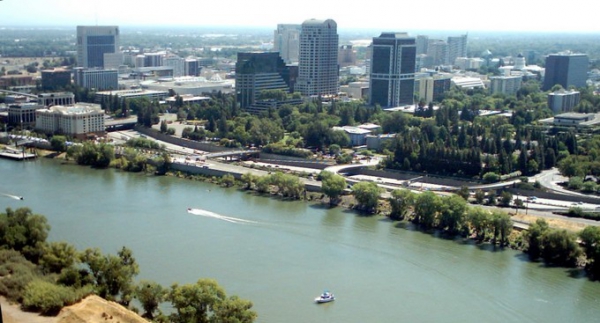 Another California city!? Was this survey rigged? The capital of one of the biggest states in all of the United States is in fact one of the fittest cities in America. My flawed reasoning of the healthy wine valleys in the north doesn't seem to match up with the professionals theories. Even so, those West Coast fair-skinned blondes and farmer's daughters seem to be knocking all the curvy east coast ladies out of the water. Time to eat clean and stay fit, before California decides to secede from the United States and call itself fitness central.
---
8

Seattle, Washington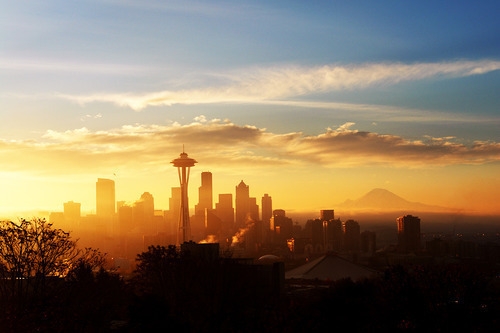 As if its nearby cousin Portland wasn't enough, Seattle makes it to the top of this list of fittest cities in America. Some attribute fitness in America to only the natural geographic advantages, like hills and mountains, but sometimes it's the man-made establishments that make for a healthier population. For example, the mall of America is located right outside allegedly the fittest city in America. Seattle tends to have more man-made obstacles surrounded by natural resources like wells and natural reserves to aid in maintaining its equally healthy population.
---
9

Hartford, Connecticut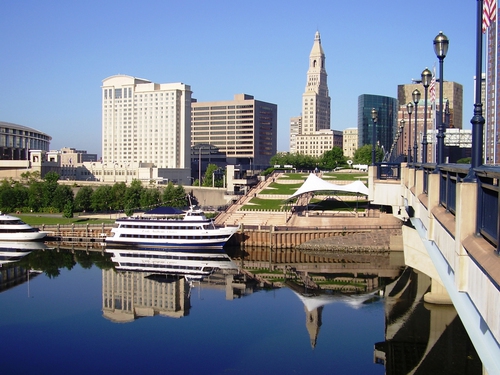 Finally another east coast city! Hartford is another city known for its terrible crime rates but it's still one of the fittest cities in America. Even if you're not a fan of Connecticut, the benefits of living in that tranquil Nantucket-like environment outnumber the disadvantages. Except Hartford isn't like that at all, but its surrounding neighborhoods sure are. So maybe it's those delightful weekend vacations that keep Hartford-ites in healthy graces.
---
10

San Jose, California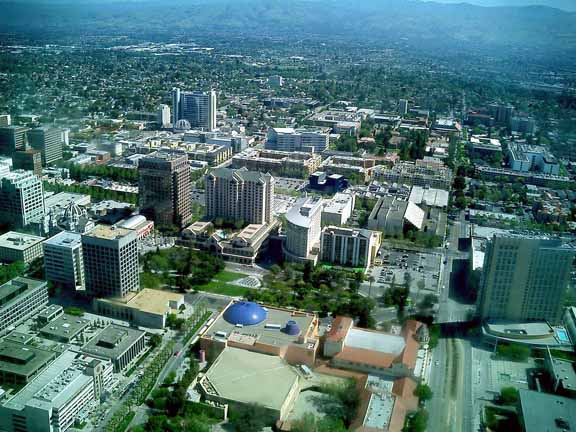 C'mon California, what is this? And isn't San Jose right around the corner from the bay and the Silicon Valley? Is this why some people hold the stereotype that people from California are superficial and materialistic? It may not be for vanity, but maintaining a healthy lifestyle is something we should all strive to achieve regardless of whether or not our home city, or state for that matter, is on this list of fittest cities in America.
---
11

Austin, Texas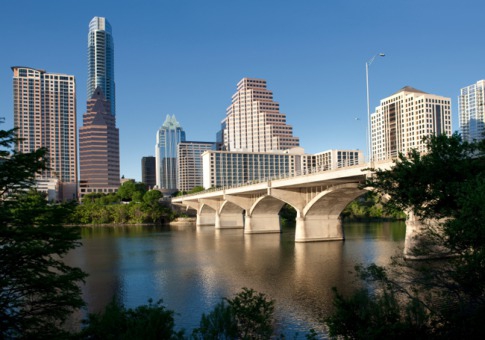 Last but certainly not least is Austin, Texas. They say the sun never goes down in Texas but it's not the sun that makes it one of the fittest cities in America. Rather, it's the wide open space. The need for vanity and materialism still lurks around every pueblo ridden street, but urbanized Austin is not different from New York when you look at it from an aerial view. But once those southerners start conversing, darn, it's hard to compare them to anywhere in the world, let alone the United States. Our country neighbors still have the key to a living a healthy and fit lifestyle, so hop on the bandwagon, or horse in this case, and ride on out there!
Nationally, almost every mayor is striving to make their city a healthier place to live. With obesity rates skyrocketing worldwide, it's time to finally put an end to raising our children to accept below average fitness habits. Do you see your home city on this list of fittest cities in America? Are you surprised to see any of these cities and, conversely, are you shocked that other cities didn't make it to the top 11? What do you think makes a city healthy? Please share your thoughts!
More